Site
Machines
Parts & Consumables
Documents
More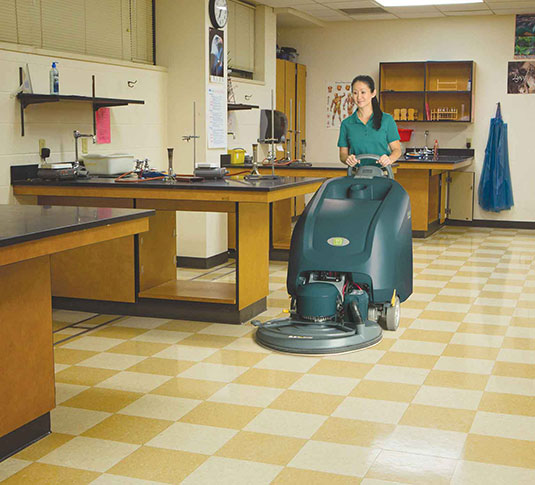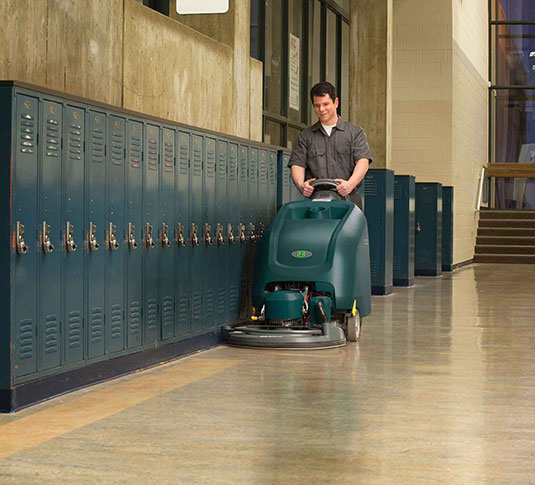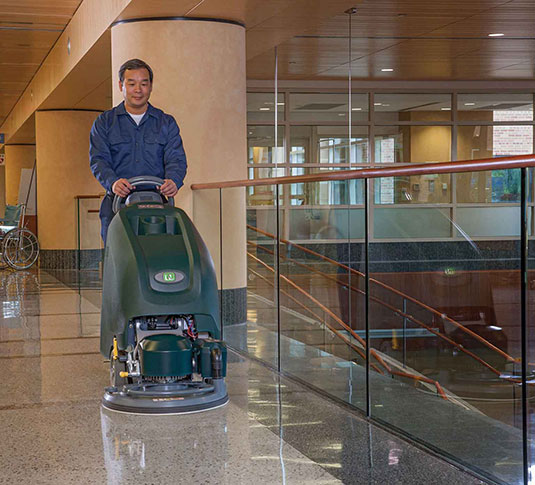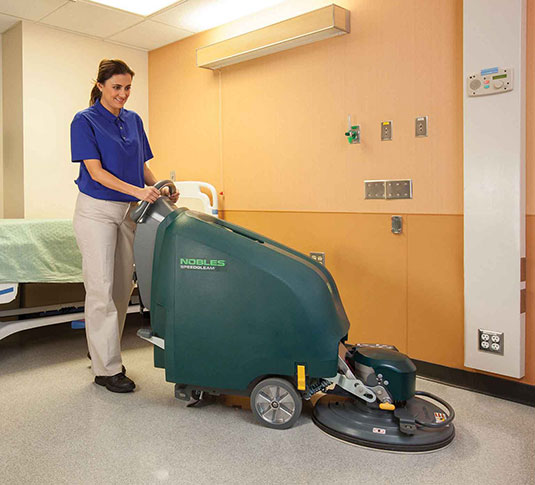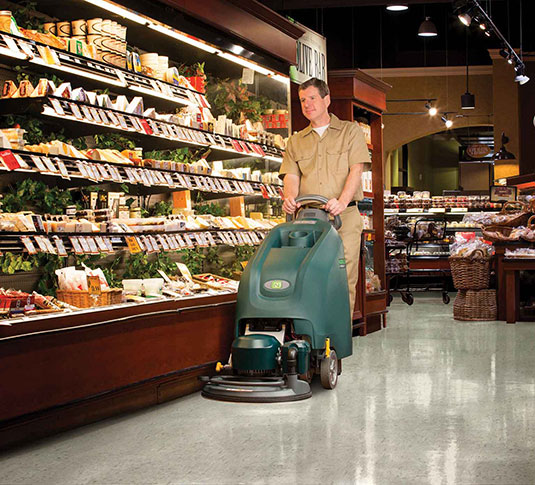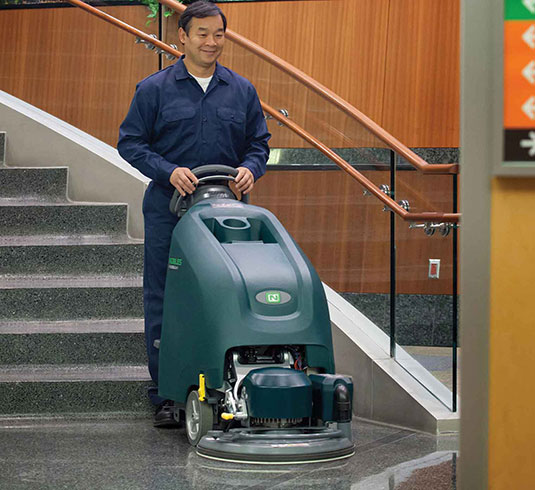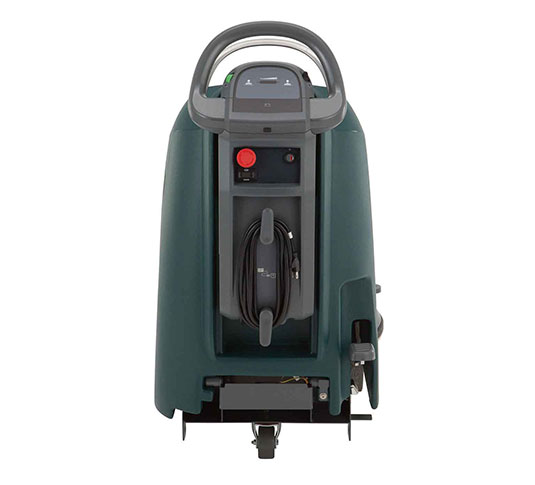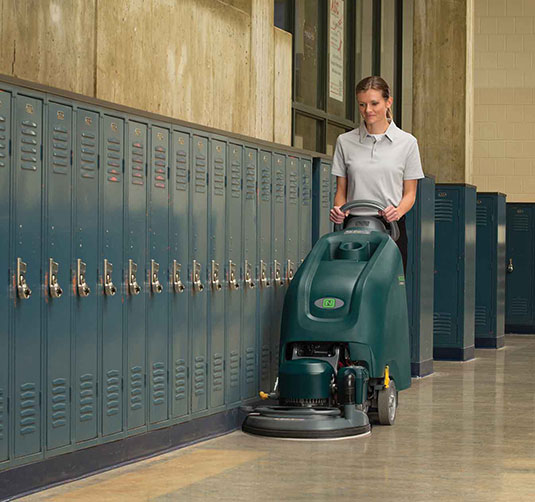 Nobles SpeedGleam® 5 / SpeedGleam® 7 Overview
View All
View Photos
View Videos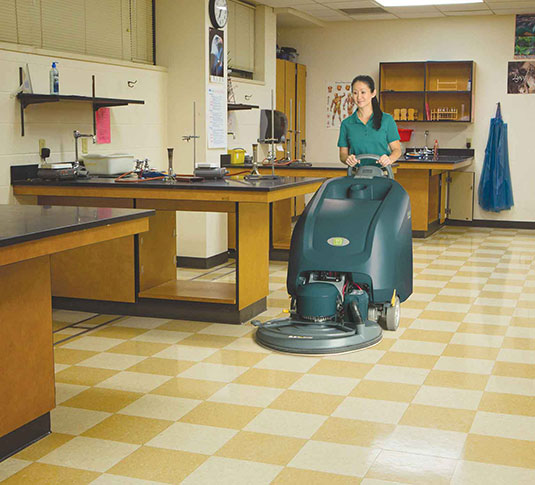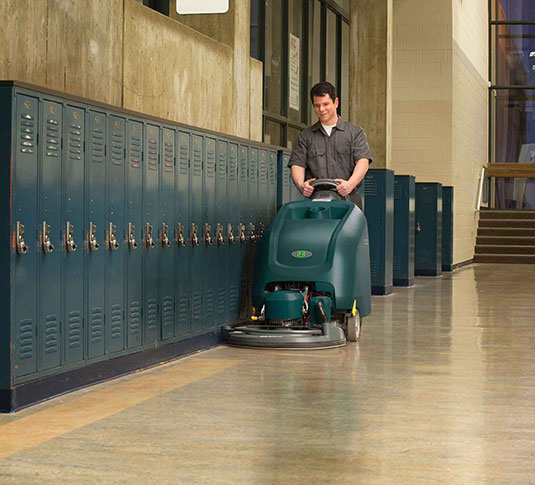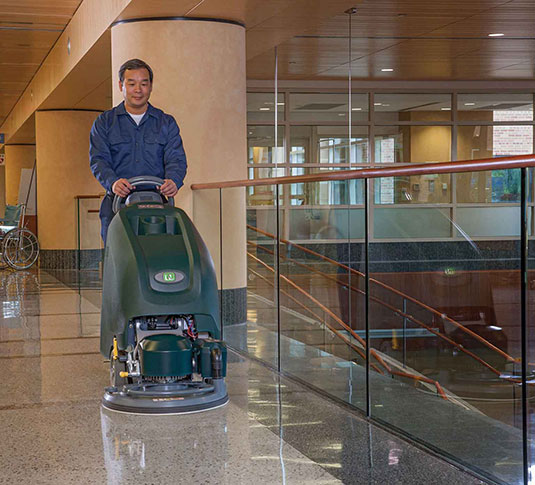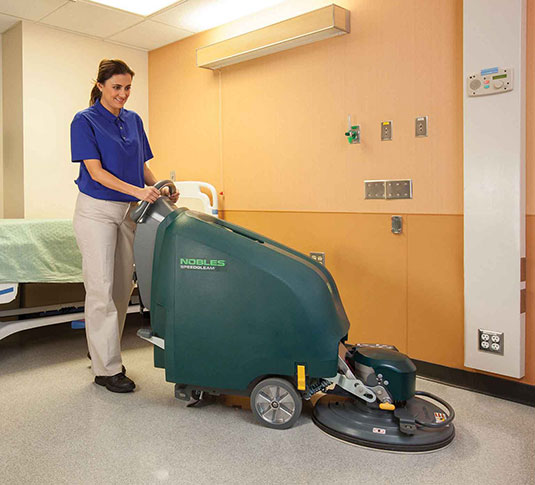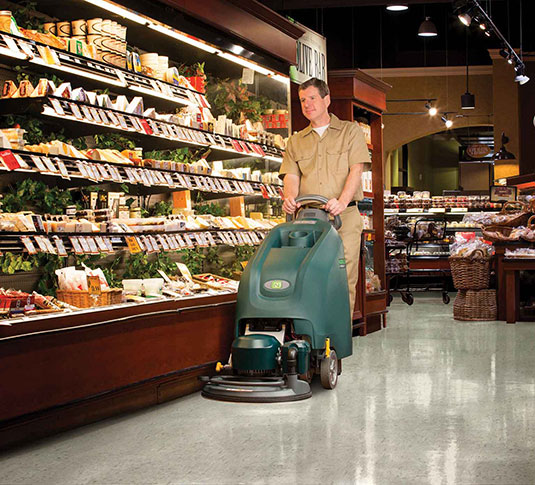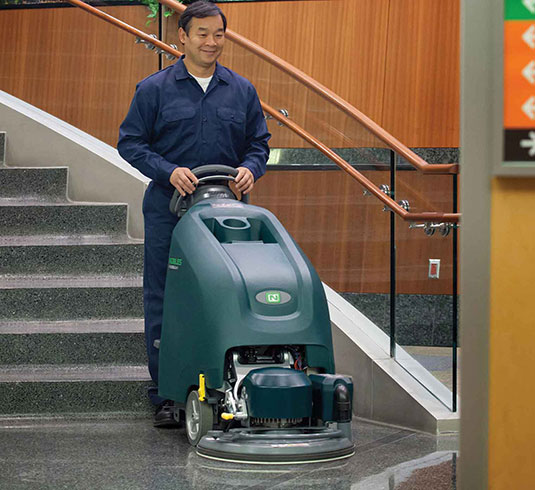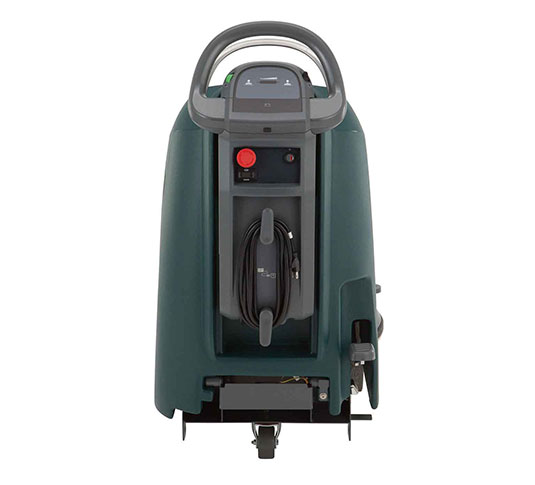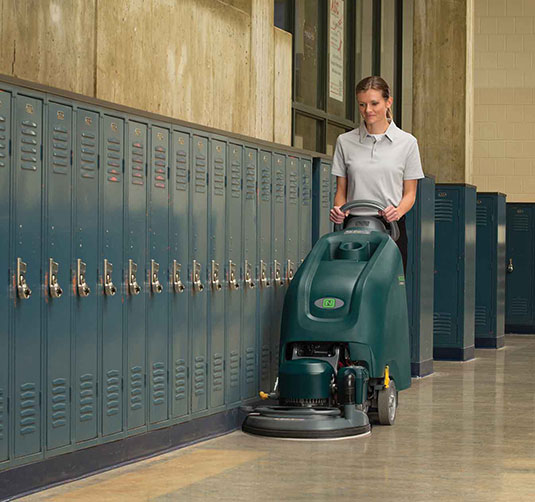 SpeedGleam 5 / SpeedGleam 7
Battery Walk-Behind Burnishers
The SpeedGleam® 5 and SpeedGleam® 7 Battery Walk-Behind Burnishers deliver high performance propane-like gloss results. Machines come with dust control and a low dBA level.
Sound Level
As low as 63 dBA
Pad RPMs
SpeedGleam 5 Up to 2100 rpm / SpeedGleam 7 Up to 1875 rpm
There was an error adding item(s) to the cart. Please try again.
FEATURES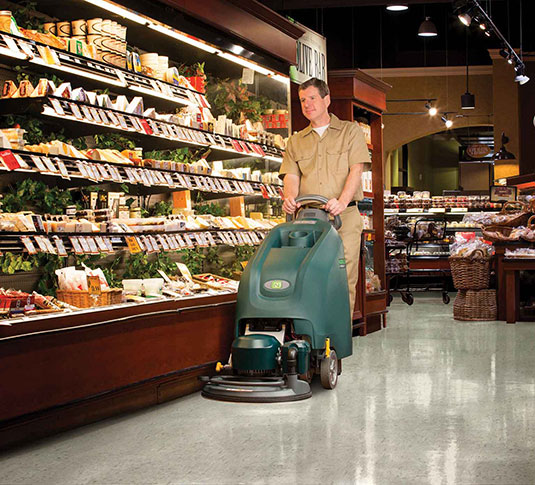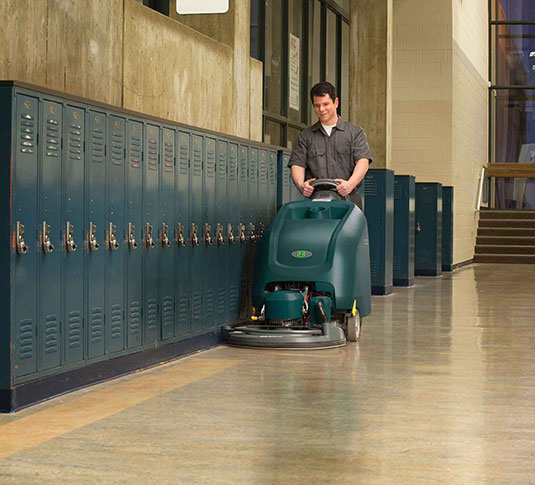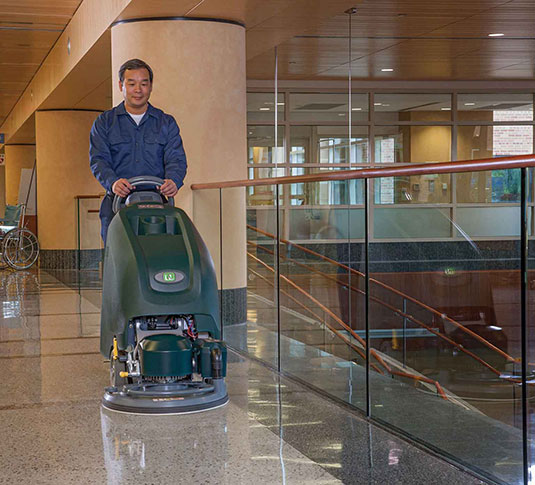 Ultra quiet machines – as low as 63 dBA – maintaining low sound levels for operators and noise sensitive environments.
Maintain indoor air quality with passive dust control or optional active HEPA filtration.
Rugged battery burnishers deliver propane-like gloss results.
SPECIFICATIONS
Battery Charger Type: On-board, Off-Board

Head Size: 20 in / 510 mm

Machine Height: 43 in / 1092 mm

Filtration Type: HEPA/Active Dust Control

Power Source: Battery

Pad RPMs: SpeedGleam 5 Up to 2100 rpm / SpeedGleam 7 Up to 1875 rpm

Sound Level: As low as 63 dBA
Estimated Run Time: Up to 3 Hours

Machine Type: Walk-Behind

Machine Width: 24.5 in / 622mm

Machine Length: 59 in / 1499 mm

Productivity: Up to 18000 sq ft / 1670 sq m

Max Weight: 572 lbs / 259 kg

Service Plans: Gold, Silver, Pay as You Go, Road Runner, Block of Time, Hassle Free
Show more
Show more
KEY BENEFITS
Enhance Facility Image
Delivers high performance propane-like gloss results. Choose between Set and Forget™ or optional actuated down pressure, allowing for the most appropriate option for the job.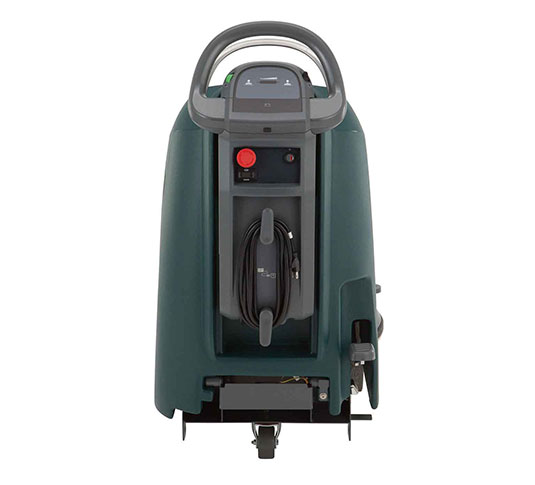 Easy Operation & Maintenance
Easy to identify yellow maintenance touch points and onboard reference materials help operators in the use/operation of the machine. 90 degree flip up head enables a safe ergonomic position when changing pads.
DOCUMENTATION
Intelligent Insights
IRIS® Asset Manager offers intelligent insights and key performance metrics to help manage and monitor your machines and make informed decisions to drive your cleaning operations forward.
SERVICE
Keeping You Up & Running
Keep your Nobles equipment running at peak performance, limit downtime and reduce your overall cost to clean with a TennantTrue® Service and Maintenance Plan.
For more information about this product, please complete the form below and a Nobles representative will be in touch.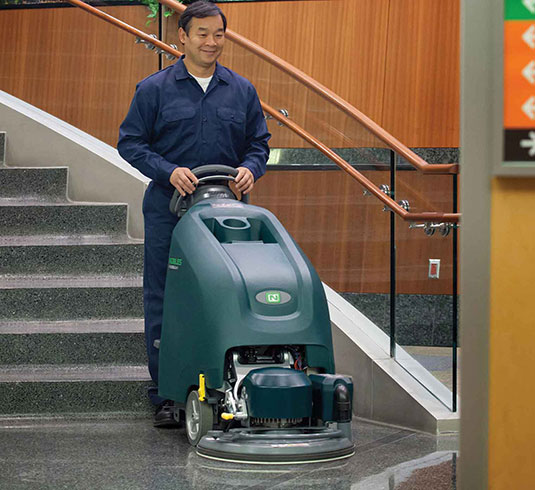 *IRIS is not available for the SpeedGleam 5.