Site
Machines
Parts & Consumables
Documents
More
Orbital Scrubbing
Use multi-functional orbital scrubbing technology for daily cleaning, deep grout cleaning and to remove commercial floor finish without chemicals. Featured on the Speed Scrub 300 High-Performance Walk-Behind Scrubber and the Speed-SQ 14 Orbital Floor Machine, orbital scrubbing technology uses a rectangular scrub head that easily reaches into corners, along edges and into other hard-to-reach areas while leaving a clearly defined cut line. Combine the high down pressure of orbital scrubbing technology with the best pad for the job to maximize productivity and save on labor costs.
Choose Pads for Multi-functionality:
White Polishing Pad helps removes soil and soft scuff marks with minimal dulling of the floor finish.
Red Cleaning Pad handles everyday cleaning and light scrubbing to remove soil, scuff marks and black heel marks.
Blue Scrubbing Pad, used for heavy-duty scrubbing and top-coat removal prior to recoating, removes dirt, spills and scuffs, leaving a clean, prepared surface.
Maroon Surface Prep Pad prepares wood, vinyl tile, sheet vinyl, marble, terrazzo and concrete floors for finish applications. It's used for heavy-duty scrubbing that removes two to four coats.
Scotch-Brite™ Purple Diamond Pad performs daily cleaning and maintenance of polished floors.
Green Turf Pad cleans deep into grout lines on tiled floors and effectively cleans terrazzo, non-slip surfaces, concrete and other uneven floors.
Orbital Pad Backer With Velcro allows for compression of the working pad to the floor for optimal scrubbing or removal of floor finish. Its design prevents the working pad from falling off during use or transportation.
BENEFITS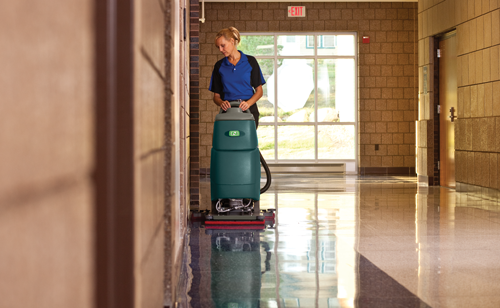 Enhance Facility Image
Use our multi-functional orbital technology to maintain the most image-enhancing floor types, including wood, marble, terrazzo, VCT and grouted floor tiles. Perform daily scrubbing to remove soil and scuff marks, maintain clean grout lines, or prepare floors for a fresh coat of finish with this one versatile machine.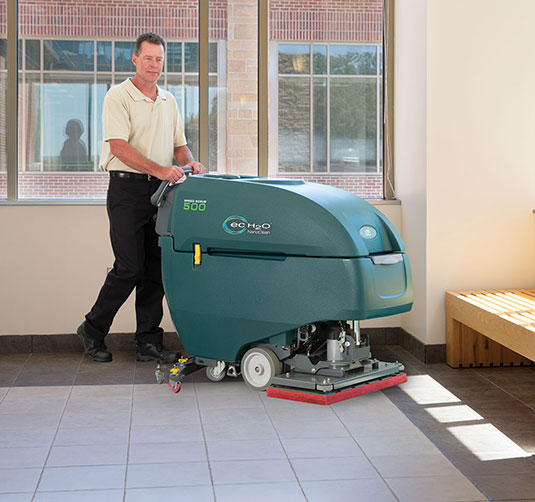 Maintain Health & Safety
Eliminate the need to handle caustic stripping chemicals with a 3M™ Maroon Surface Prep Pad and a Nobles machine with ec-H2O NanoClean® and Orbital Scrubbing Technology.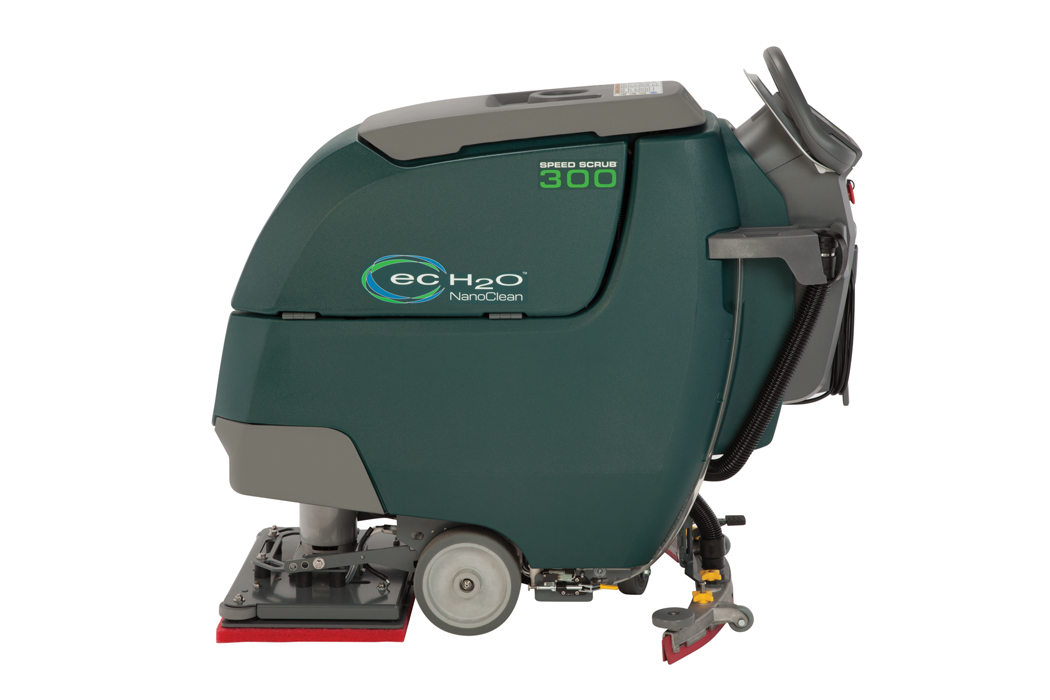 Minimize Environmental Impact
Remove commercial floor finish without using chemicals when preparing surfaces for recoating.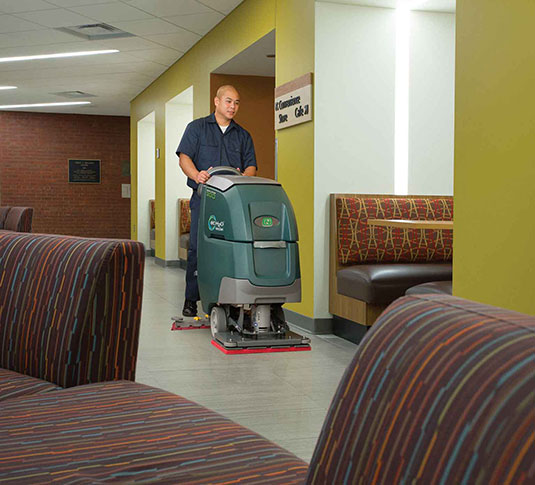 Reduce Cost to Clean
Spend less time removing commercial floor finish with Orbital Scrubbing technology. It works quickly and effectively using more down pressure than standard disc machines.
FEATURES
Protect & Clean Your Floors
Achieve chemical-free removal of commercial floor finish or light everyday scrubbing and dirt removal with Nobles' versatile, multi-functional orbital scrubbers. Machines equipped with Orbital Scrubbing technology provide superior down pressure to clean deep into grout lines or dimensional floor surfaces.
SOLUTIONS
Cleaning Solutions Tailored to Your Needs
Nobles products offer cleaning professionals the rugged, easy-to-use tools they need to deliver effective cleaning results every time.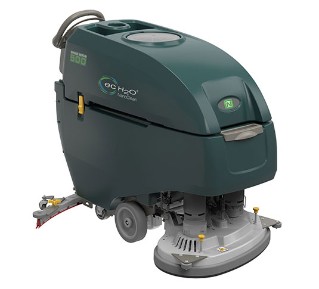 Speed Scrub 500
Walk-Behind Scrubber
The new Nobles Speed Scrub® 500 Walk-Behind Scrubber delivers effective cleaning with easy-to-use, updated features and rugged design.
There was an error adding item(s) to the cart. Please try again.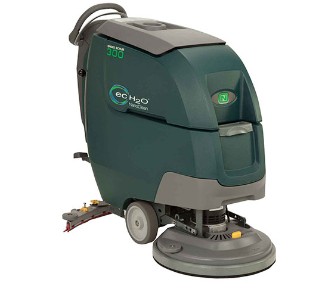 Speed Scrub 300
High Performance Walk-Behind Scrubber
Scrub without worry with the battery power and squeegee system on the Speed Scrub® 300 High Performance Walk-Behind Scrubber. Add Tennant's innovative ec-H2O NanoClean® technology and reduce water and detergent use.
There was an error adding item(s) to the cart. Please try again.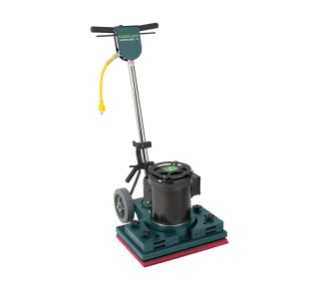 Speed-SQ 14
Orbital Floor Machine
The Speed-SQ™ 14 removes finish without chemicals and quickly with a rectangular scrub head that easily reaches into corners and hard-to-reach areas.
There was an error adding item(s) to the cart. Please try again.
REQUEST INFO
If you have any questions about our innovative products or would like to speak to a Nobles expert, please send us a message.
You can also call 1-800-964-9644. We are more than happy to help.