All Products
Machines
Parts & Consumables
Documents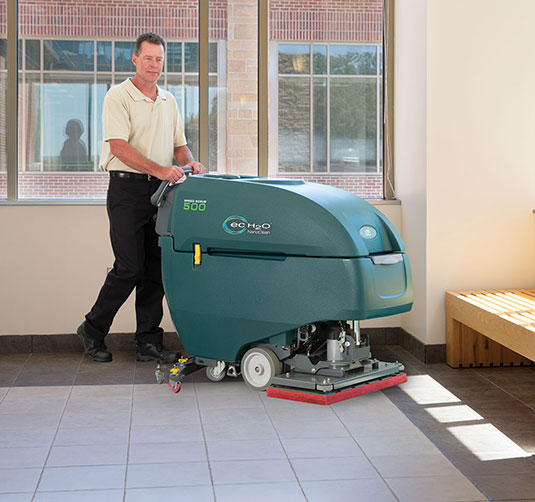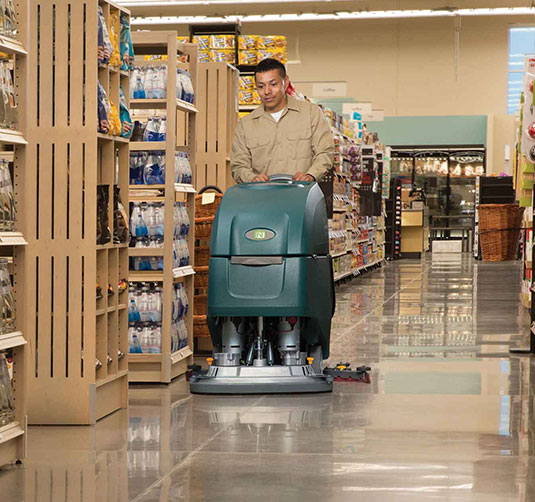 Speed Scrub® 500 Operator Training Video
Speed Scrub® 500 Smart-Fill™
Speed Scrub® 500 Foot Activated Squeegee
View All
View Photos
View Videos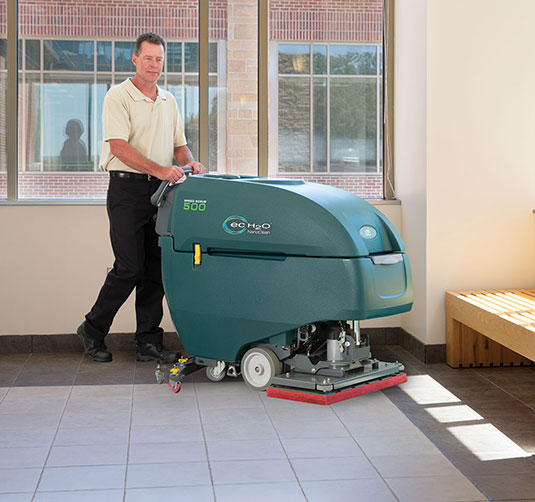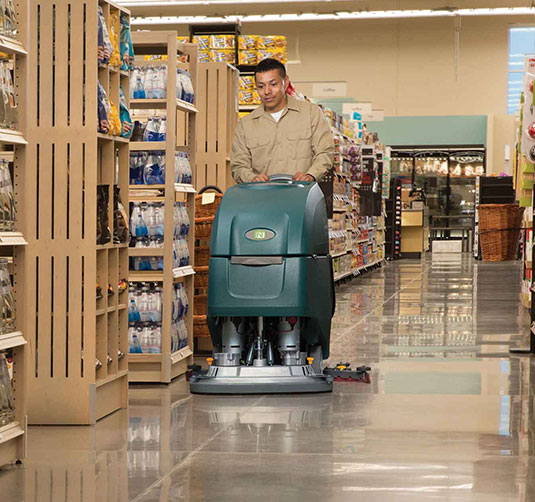 Speed Scrub 500
Walk-Behind Scrubber
Clean virtually any hard surface condition to maximize return on investment with a wide range of cleaning options and configurations. Make battery maintenance safer with the new optional Smart-Fill™ automatic battery watering system. The reliable Speed Scrub® 500 Walk-Behind Scrubber provides the right solution for your application with its versatile design, easy to use controls and durable components. *Model Speed Scrub 500 replaces model Speed Scrub 24-32.
Cleaning Path
26 in / 650 mm, 28 in / 700 mm, 32 in / 800 mm
Solution Tank Capacity
22.5 gal / 85 L
Main Down Pressure
Up to 170 lb / 77 kg
There was an error adding item(s) to the cart. Please try again.
FEATURES
CLEANING TECHNOLOGY
     
HIGHLIGHTS
Increase battery life, extend battery run-time and easily optimize long-term battery performance with a nearly maintenance-free battery watering system.
Effectively remove floor finish without expensive stripping chemicals with the 28 in / 700 mm orbital cleaning head option, which includes a 2,000 hour / 3-year isolator warranty.
Reduce risk of slips and falls with redesigned squeegee and integrated p-trap that improves water pick‐up and prevents water drips after cleaning.
Reduce water consumption and cost of daily floor cleaning chemicals with detergent-free ec-H2O NanoClean® technology. 
SPECIFICATIONS
Application: Indoor

Estimated Coverage/Productivity: Up to 27323 sq ft / 2538 sq m

Estimated Run Time: Up to 4.5 hours

Machine Type: Walk-Behind

Recovery Tank Capacity: 27 gal / 102 L

Sound Level: As low as 66.5 dBA (quiet mode 61.7)

Squeegee Width: 38.3 in / 973 mm, 41.3 in / 1051 mm, 46.6 in / 1184 mm
Charger type: On-board, Off-board

Cleaning Path: 26 in / 650 mm, 28 in / 700 mm, 32 in / 800 mm

Head Types: Disk, Cylindrical, Orbital

Main Down Pressure: Up to 170 lb / 77 kg

Power Source: Battery

Solution Tank Capacity: 22.5 gal / 85 L

Service Plans: Gold, Silver, Pay as You Go, Safety Inspection, Road Runner, Block of Time, Hassle Free
Show more
Show more
DOCUMENTATION
Intelligent Insights
IRIS® Asset Manager offers intelligent insights and key performance metrics to help manage and monitor your machines and make informed decisions to drive your cleaning operations forward.
SERVICE
Keeping You Up & Running
Keep your Nobles equipment running at peak performance, limit downtime and reduce your overall cost to clean with a TennantTrue® Service and Maintenance Plan.
For more information about this product, please complete the form below and a Nobles representative will be in touch.
* ec-H2O NanoClean® technology is not suitable for all soils, including heavy concentrations of fats and oils. Depending on the type of soil, conventional chemical cleaners may be required.