All Products
Machines
Parts & Consumables
Documents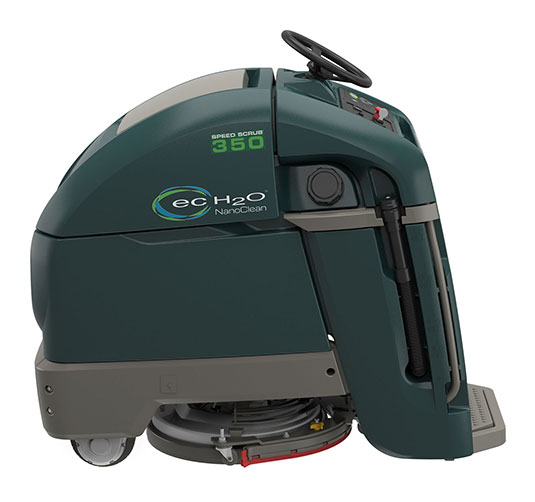 Speed Scrub 350 (SS350) Overview
Speed Scrub 350 (SS350) Demo
Speed Scrub 350 (SS350) How to Demo
Speed Scrub 350 (SS350) Operator Video
View All
View Photos
View Videos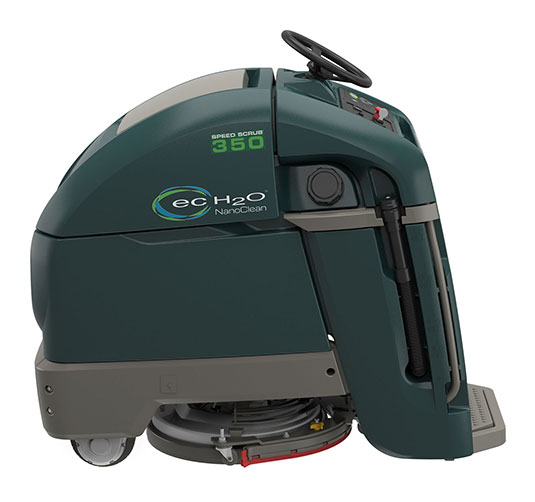 Speed Scrub 350
Stand-On Scrubber
Enjoy category-leading productivity rates and maneuver around tight corners and furniture or fixtures easily with the nimble Speed Scrub® 350. A variety of thoughtful features and options make this stand-on scrubber a smart choice for your facility.
Cleaning Path
20 in / 500 mm, 24 in / 600 mm
Solution Tank Capacity
14.1 gal / 53 L
Main Down Pressure
Up to 91 lb / 41 kg
There was an error adding item(s) to the cart. Please try again.
FEATURES
CLEANING TECHNOLOGY
     
Clean more space between dump-fill cycles with outstanding productivity – over 30,000 square feet (2,795 square meters) per hour.
Achieve consistent results in different cleaning conditions and reduce reliance on operator set-up with programmable Zone Settings™.
Reduce the risk of slip-and-fall accidents related to wet floors and ensure optimal water pick up and soil removal with the Speed Scrub 350's optimized squeegee design and water recovery system.
Operate comfortably and easily with ergonomics and controls designed for a stand-on scrubber.
Reduce the amount of conventional cleaning chemicals you discharge to the waste stream and lower water consumption with exclusive ec-H2O NanoClean® technology.
SPECIFICATIONS
Application: Indoor

Estimated Coverage/Productivity: Up to 30903 sq ft / 2874 sq m with optional ec-H2O NanoClean technology

Estimated Run Time: Up to 4.0 hours

Machine Type: Stand-On

Recovery Tank Capacity: 18.4 gal / 70 L

Sound Level: As low as 63.7 dBA (quiet-mode 59.7)

Solution Tank Capacity: 14.1 gal / 53 L

Service Plans: Gold, Silver, Pay as You Go, Safety Inspection
Charger type: On-board, Off-board

Cleaning Path: 20 in / 500 mm, 24 in / 600 mm

Head Types: Single or Dual Disk

Main Down Pressure: Up to 91 lb / 41 kg

Power Source: Battery

Power Cord Length: 15 ft / 4.6 m

Squeegee Width: 30.1 in / 765 mm, 31.2 in / 793 mm
Show more
Show more
DOCUMENTATION
Intelligent Insights
IRIS® Asset Manager offers intelligent insights and key performance metrics to help manage and monitor your machines and make informed decisions to drive your cleaning operations forward.
SERVICE
Keeping You Up & Running
Keep your Nobles equipment running at peak performance, limit downtime and reduce your overall cost to clean with a TennantTrue® Service and Maintenance Plan.
For more information about this product, please complete the form below and a Nobles representative will be in touch.
* ec-H2O NanoClean® technology is not suitable for all soils, including heavy concentrations of fats and oils. Depending on the type of soil, conventional chemical cleaners may be required.