Site
Machines
Parts & Consumables
Documents
More
New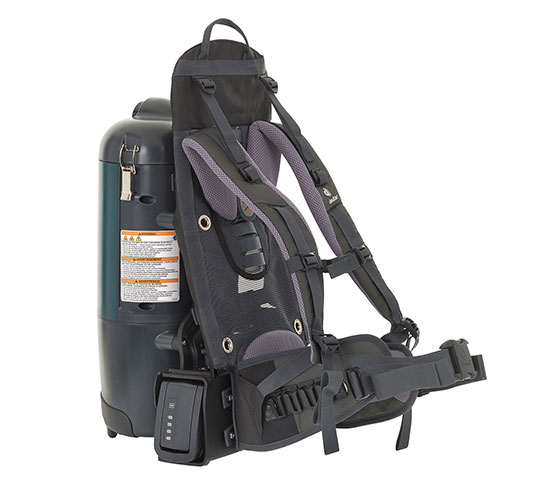 New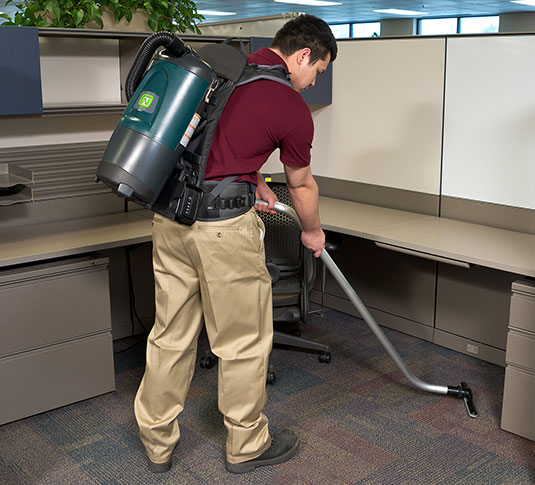 New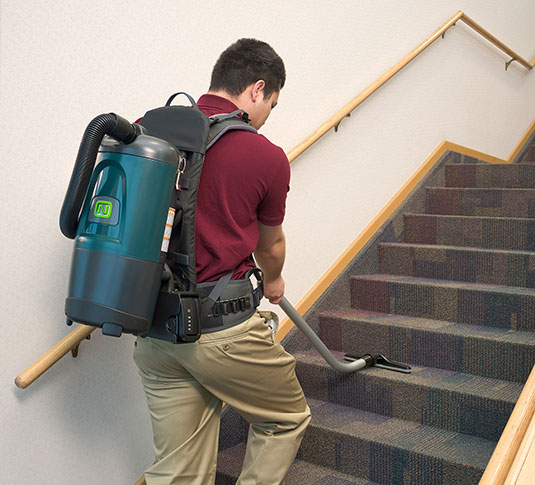 New
New
New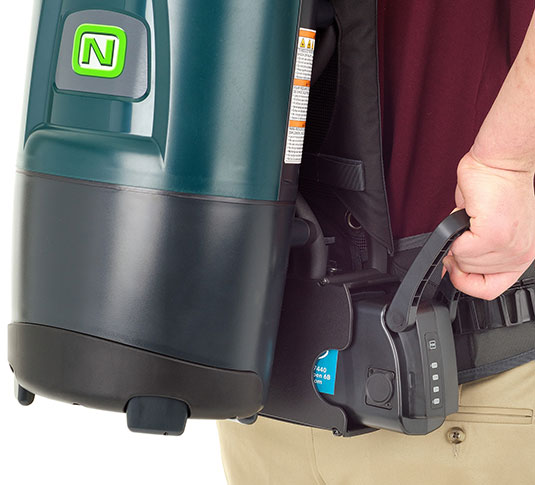 New
New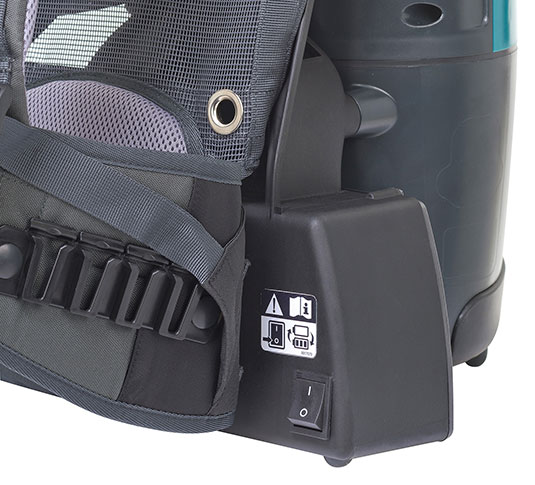 New
New
New
New
New
New
New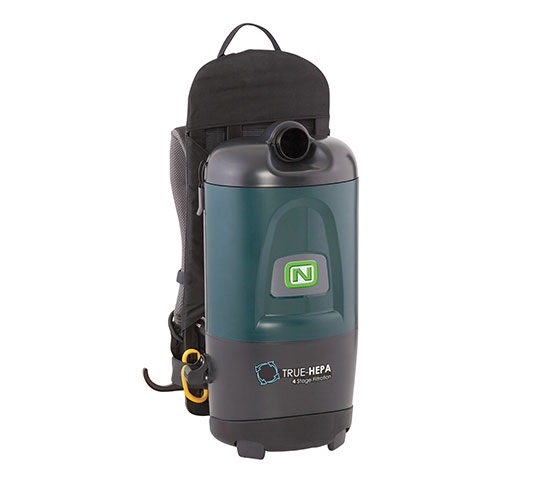 New
New
New
New
New
Backpack Vacuum Sidewinder® Tools
View All
View Photos
View Videos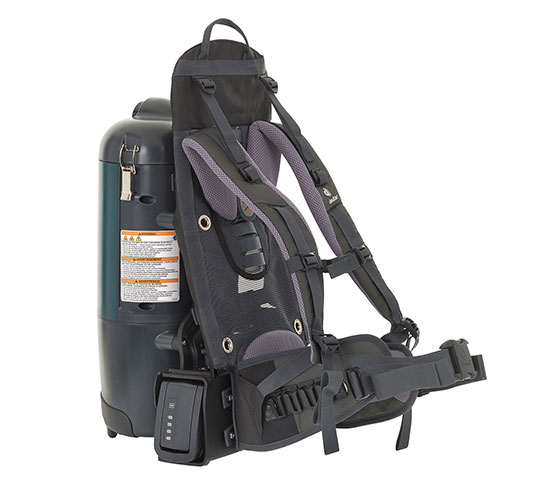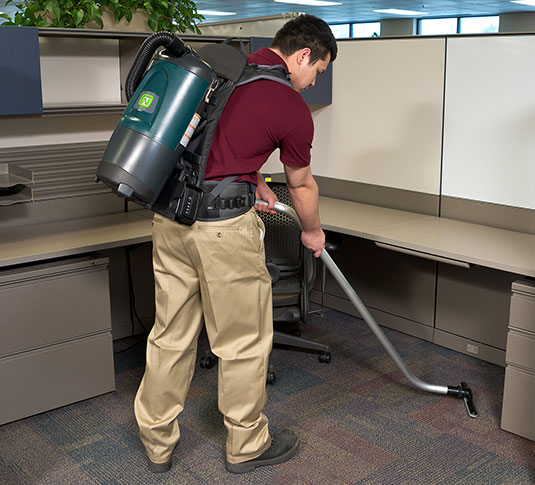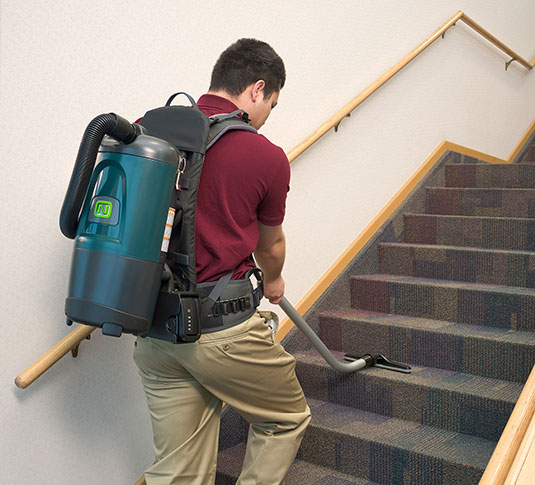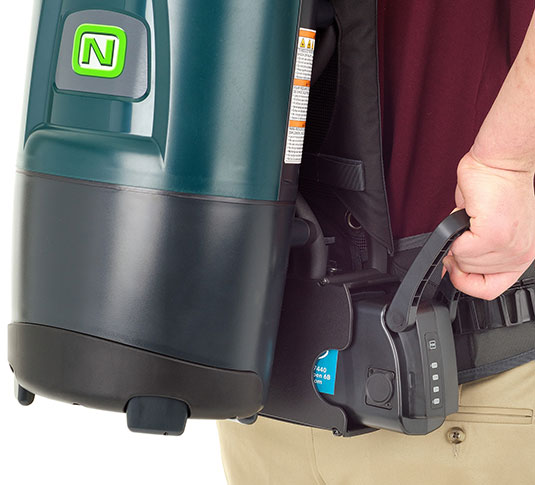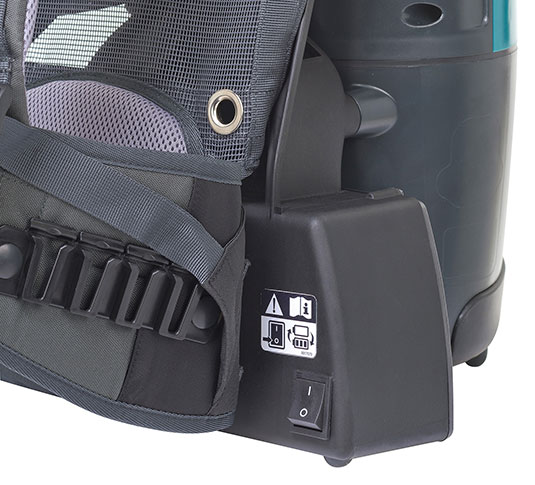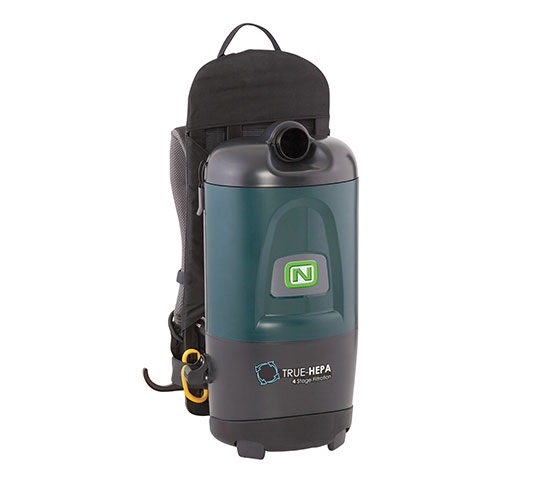 Aspen-6 / Aspen-6B / Aspen-10
Backpack Vacuums
Clean comfortably and improve operator safety with the adjustable Deuter® hiking harness on the Nobles Aspen™-6 / Aspen™-6B / and Aspen™-10. Get a customized cleaning experience and increase productivity up to 50% when you select the optional Sidewinder® tool kit. Maintain indoor air quality with standard HEPA filtration. Vacuum for up to 55 minutes when you choose the Aspen-6B, powered by a rechargable lithium-ion battery.
Cleaning Path
14 in / 355 mm, 18 in / 457 mm
Sound Level
As low as 67 dBA
Power Cord Length
50 ft / 15 m (corded only)
There was an error adding item(s) to the cart. Please try again.
FEATURES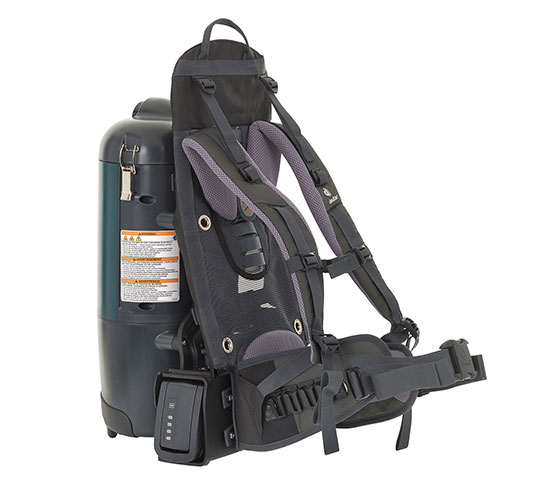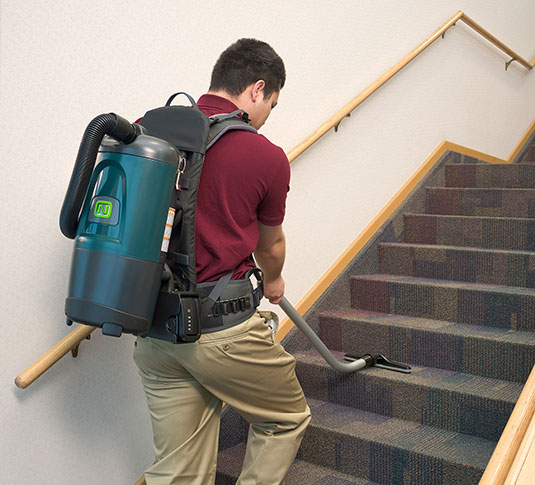 Get up to 30 percent more productivity when you select the lithium-ion battery-powered Aspen-6B.
Decrease muscle fatigue and maximize operator comfort and mobility with an ergonomic, Deuter-branded hiking harness.
Clean safer, reduce dust and minimize disruption with enhanced safety features, including low dBA noise level and 4-stage HEPA filtration.
Get the cleaning experience that is right for you with three available tool kits. Get up 50 percent more productivity than traditional push-pull wands when you choose the premium Sidewinder tool kit.
SPECIFICATIONS
Bag Capacity: 6 quarts / 5.67 L, 10 quarts / 9.46 L

CRI Seal of Approval: CRI Gold (corded), CRI Silver (battery)

Machine Width: 11 in / 279 mm

Machine Type: Backpack

Power Cord Length: 50 ft / 15 m (corded only)

Weight: 13.5 lbs / 6.1 kg total weight (without cord), 10.5 lbs / 4.8 kg body, 3 lb / 1.4 kg harness

Estimated Run Time: Up to 55 minutes

Recharge Time: 2.5 hrs
Cleaning Path: 14 in / 355 mm, 18 in / 457 mm

Machine Length: 9 in / 241 mm

Filter Type: HEPA filter standard 99.97 percent @ 0.3 micron

Machine Height: 21 in / 533 mm, 25 in / 635 mm

Sound Level: As low as 67 dBA

Service Plans: Pay as You Go, Block of Time

Power Source: 36 VDC / 10.4 Ah Lithium Ion Battery
Show more
Show more
KEY BENEFITS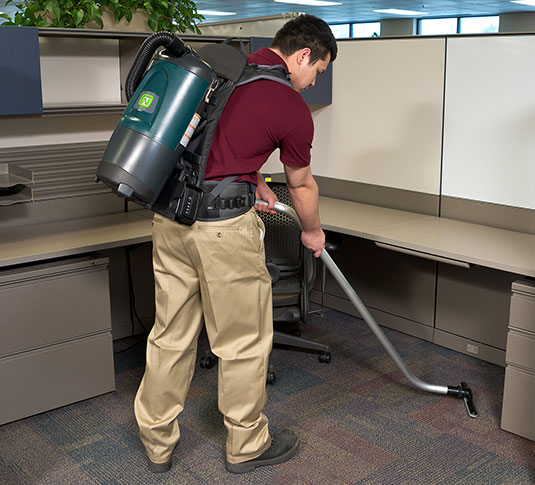 Maximize Productivity
Maximize productivity with a variety of options to suit your cleaning needs. With three tool kits and two power sources available, you can choose the configuration that's right for your application.
Increase ergonomic comfort with a two-bend base aluminum wand kit that comes standard with 14" tools.
Increase ergonomic comfort with an adjustable wand to match the operator's height. A chrome telescoping standard two-bend wand kit comes standard with 14" tools.
Reduce operator fatigue and increase productivity with the premium Sidewinder wand kit, which provides up to 50 percent more productive cleaning than traditional push-pull wands.
Achieve up to 30 percent increased productivity with the Aspen-6B, powered by easily-changeable lithium-ion batteries.
Maintain Health & Safety
Increase comfort and mobility for operator with an ergonomic harness designed and manufactured by Deuter, the world leader in hiking backpacks. The harness includes an anatomically cut hip belt and shoulder straps, along with stabilizer straps for exact positioning. Minimize safety risks and damage with new cord strain relief and affixed on / off switch accessed on the belt (Aspen-6 and Aspen-10 only).
Reduce Cost to Clean
Increase efficiency and mobility with features including an ergonomic Deuter harness and optional Sidewinder wand kit. Improve productivity up to an additional 30 percent with the lithium-ion battery-powered Aspen-6B.
SERVICE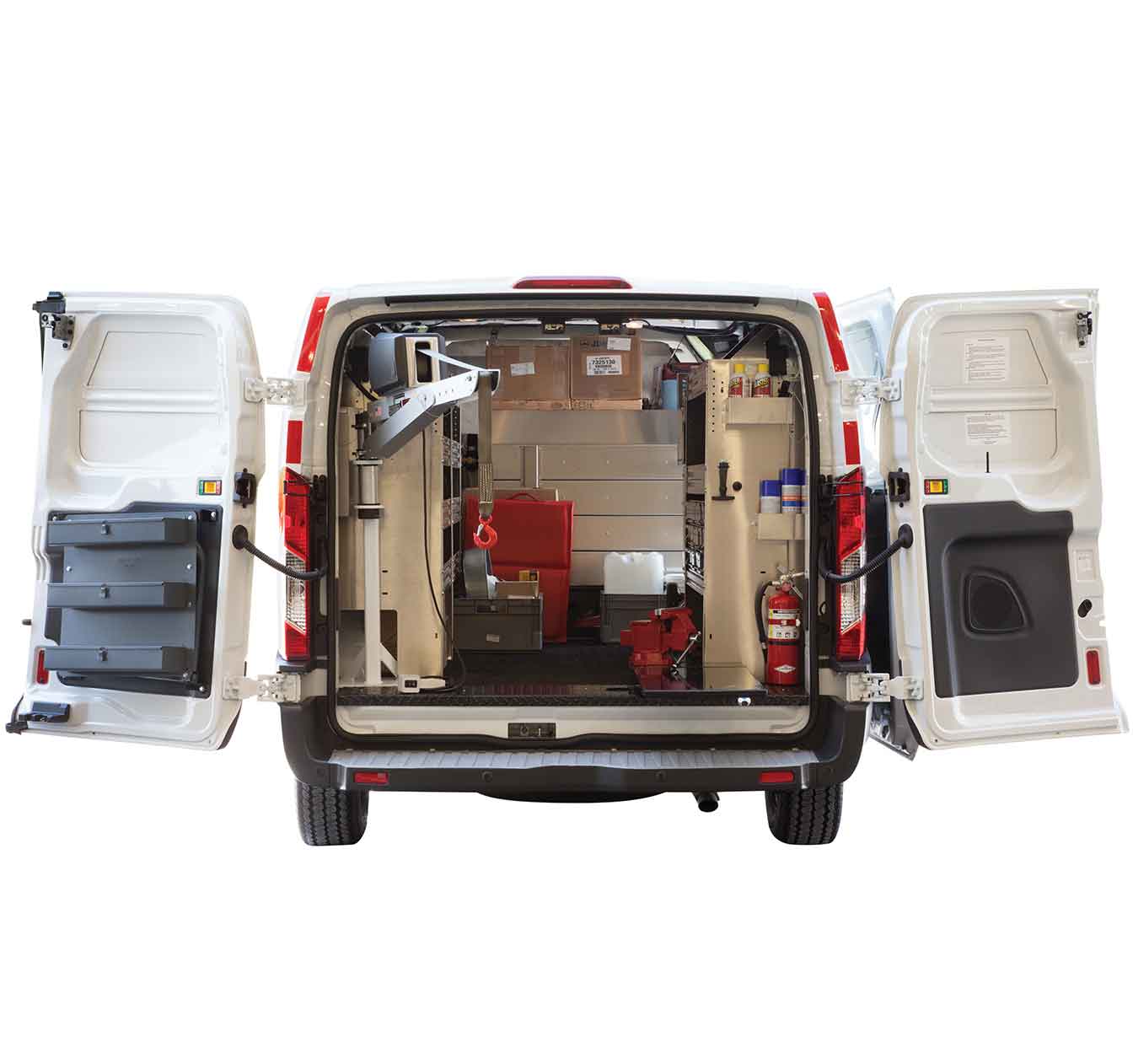 Keeping You Up & Running
Keep your Nobles equipment running at peak performance, limit downtime and reduce your overall cost to clean with a TennantTrue® Service and Maintenance Plan.
For more information about this product, please complete the form below and a Nobles representative will be in touch.