Site
Machines
Parts & Consumables
Documents
More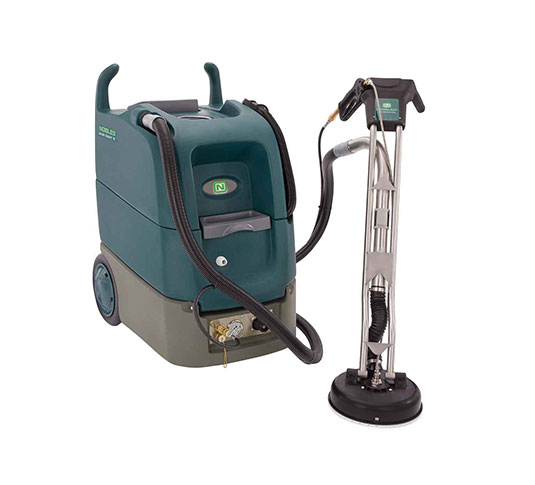 Multi-Surface Cleaner Overview
Quick Clean 12 Operator Training
View All
View Photos
View Videos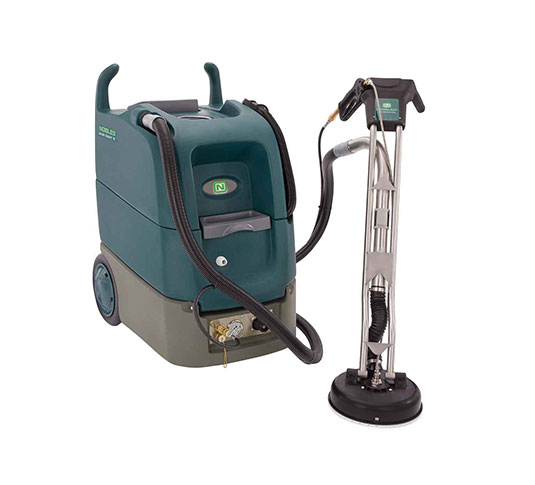 Quick Clean 12
Multi-Surface Cleaning Machine
The versatile Quick Clean™ 12 Multi-Surface Cleaner can be used on hard floors as a grout cleaner and soft floors with an optional wand attachment. When you need a restorative clean, the Quick Clean 12 delivers outstanding performance, a comfortable operator experience, and efficiency that will save time and money. Add on the optional Exodus Titanium Wand to effectively clean carpets and hard surfaces with a single machine.
There was an error adding item(s) to the cart. Please try again.
Quick Clean 12 FEATURES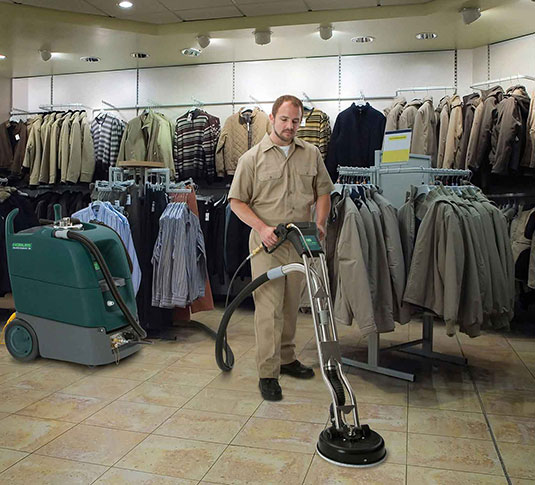 Maximize hard surface cleaning performance by delivering 2.2GPM of solution flow at 1200 PSI with a fast 1400 RPM to eliminate streaking with the Hard Surface Floor Tool.
Maximize water recovery with a powerful 3-stage vacuum motor.
Maximize cleaning productivity and clean in areas that are hard to reach with it's 25 ft / 8 m hose.
Quick Clean 12 SPECIFICATIONS
Solution System:
Tank Capacity: 15 gal / 57 L
Pump: 400-1200 psi
Hose Dimensions: 25 ft / 8 m x .25 in / 6.4 mm
Recovery System:
Tank Capacity: 13.5 gal / 51 L
Vacuum Max Airflow: 107 cfm / 3.0 m3/min
Hose Dimensions: 25 ft / 8 m x 1.5 in / 38 mm
Power Cord Length: 40 ft / 12 m Dual
Sound Level: As low as 75 dBA
Weight: 155 lbs / 70 kg
Quick Clean 12 KEY BENEFITS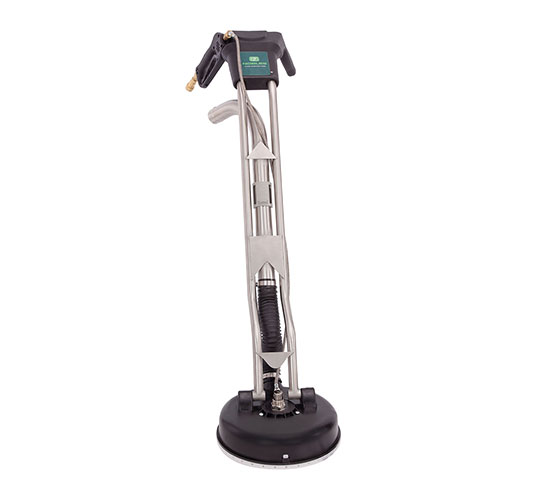 Reduce Cost to Clean
The Quick Clean 12 Multi-Surface Cleaner's versatile design allows the operator to spend more time cleaning and less time setting up, tearing down and moving between jobsites, lowering your total cost to clean.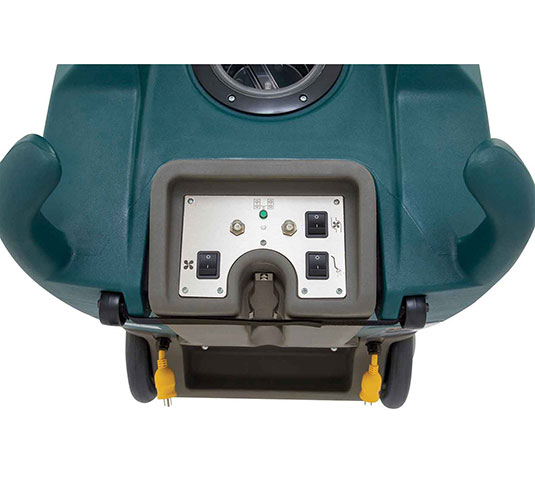 Easy Operation & Maintenance
Simplify use and maintenance to deliver consistent cleaning results with the Quick Clean 12 Multi-Surface Cleaner 
Quick Clean 12 DOCUMENTATION
Quick Clean 12 SERVICE


For more information about this product, please complete the form below and a Nobles representative will be in touch.