For the best site experience, please use Chrome, Safari, Edge, Firefox or another modern web browser. Internet Explorer is no longer supported.
Silver Service Plan
Two brands. One service promise.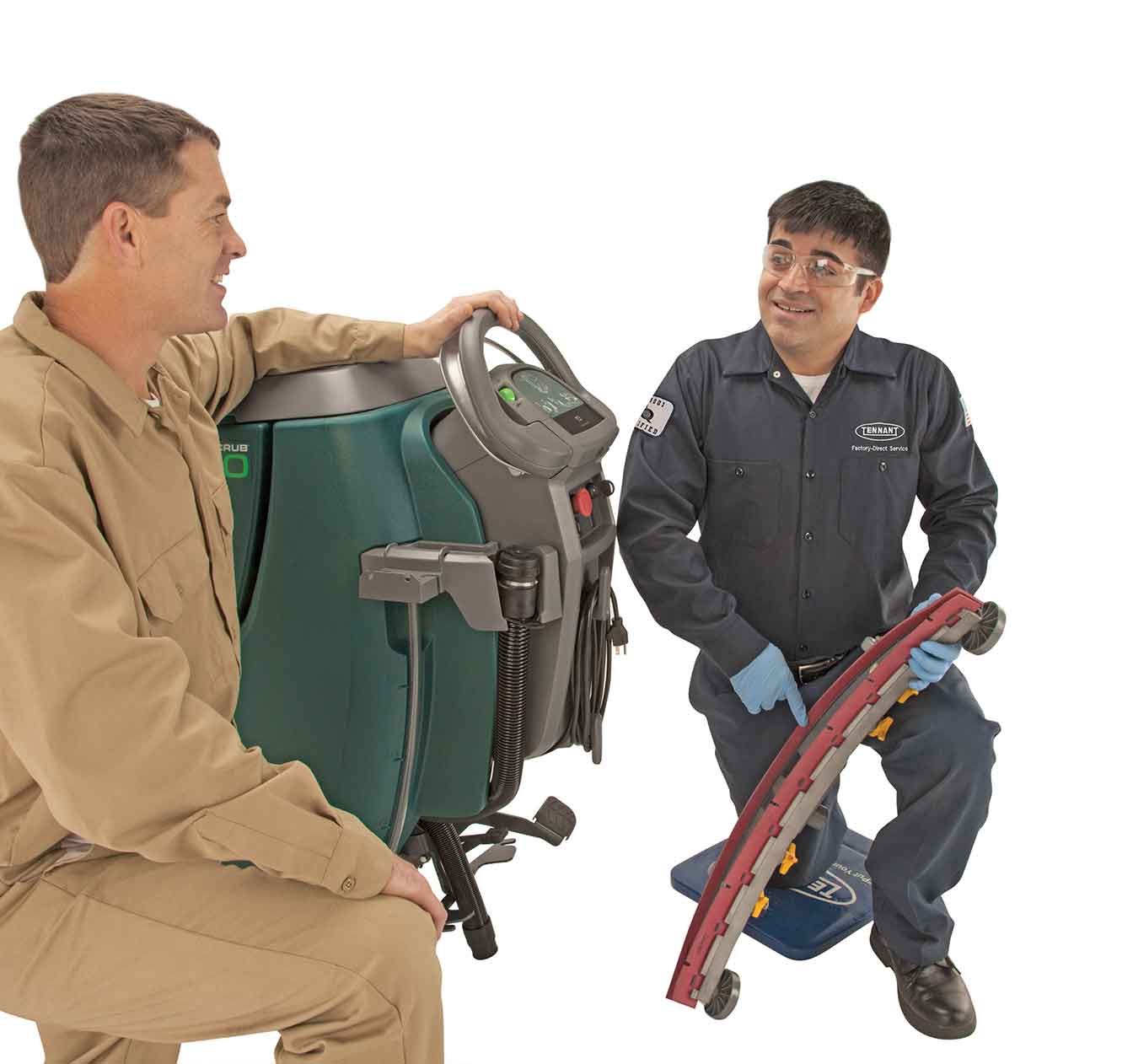 Gain predictability and control over your budget with our Silver Maintenance Program, featuring coverage for routine maintenance and comprehensive inspections. Silver Service helps keep your machines running at top performance with quality OEM parts.
KEEP YOUR EQUIPMENT RUNNING AT PEAK PERFORMANCE
MAXIMIZE UPTIME
Local, factory-direct service representatives with unmatched expertise keep your Tennant equipment operating at peak performance, helping your staff be more productive. 
 
PROTECT YOUR BUDGET

Predictable service fees help you control maintenance costs. Fast response and proven experience reduce your risk of costly breakdowns, which cause downtime and last-minute machine rentals.
 
OPTIMIZE EQUIPMENT LIFE 
Get long-lasting performance and lower lifecycle costs by trusting your equipment service to TennantTrue® certified professionals.
INSPECTIONS, DIAGNOSTICS, AND ADJUSTMENTS INCLUDED:
Air Cleaner
Battery Power
Brushes & Squeegees
Debris Pickup
Drive Chains/Belts
Electrical Systems
Fuel Filter
Hydraulic Fluids
Ignition Parts
Oil & Filter
Seals
Vac Fan Filter
SITE VISIT, SHOP SUPPLIES, AND LABOR INCLUDED
IDEAL FOR:
Walk-behind, small ride-on, and large ride-on machines
Light/medium environments
CONTRACTS & PAYMENTS:
Contracts from three to five years available
Pre-pay, monthly, or at time of service visit
Second Trip Savings
Sign up for any TennantTrue® Service plan and reduce your service costs. If our Field Service Technician is not able to resolve your problem on their first trip, there will be no charge when they return to complete the repair.
HEAR WHAT OUR CUSTOMERS HAVE TO SAY
Service Testimonials
Regardless of your industry or the number of machines at your facility, there is a TennantTrue® Service Plan for you. Our customers with Tennant and Nobles equipment tell you about their experiences across a broad range of applications.