For the best site experience, please use Chrome, Safari, Edge, Firefox or another modern web browser. Internet Explorer is no longer supported.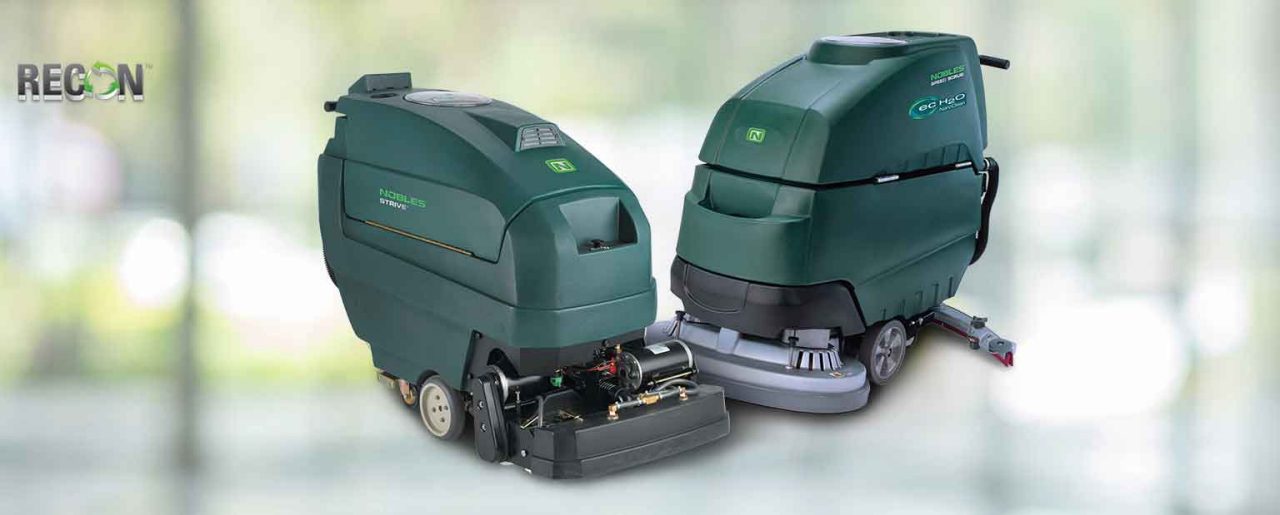 Pre-Owned Machines
Choose dependable Tennant equipment and options that work best for your needs:
Nobles Certified Pre-Owned machines come with a labor and parts warranty, offered at 20 to 40% less than their new machine counterpart
Nobles Used machines are fully serviced and functional, priced at 40 to 60 percent less than a new machine and each used machine comes with a 30-day parts warranty
When you are looking for the best cleaning equipment available at a price that works best for your budget, rely on TennantRecon.com for reconditioned & refurbished floor cleaning equipment.
What is Tennant and Nobles Pre-Owned?
Browse TennantRecon.com for available inventory of reconditioned machines. Shop and browse Used Floor Scrubbers, Sweepers, Scrubber-Sweepers, Outdoor Cleaners and Commercial machines such as parking lot Sweepers, Used Carpet Extractors, and Pre-Owned Floor Burnishers. Used Sweepers and Scrubbers are available in both walk-behind and rider units to meet your cleaning and facility needs.
Click here to watch the video about Tennant and Nobles Recon Pre-Owned equipment to:
Go behind the scenes with factory-trained Tennant technicians
Watch the process each pre-owened machine goes through to be a Certified Pre-Owned, Used or As-Is piece of equipment
Understand the value of Tennant and Nobles Recon and TennantTrue parts for your facility
Each machine listed on Tennant and Nobles Recon (Reconditioned machines) are inspected and tested by factory-trained Tennant technicians and classified as Certified Pre-Owned, Used or sold Like-New. This gives Nobles customers a variety of options for your price point and cleaning needs.
Why Choose Nobles Equipment?
Nobles is engineered by Tennant, the recognized global leader in sustainable cleaning innovations, empowering our customers to create a cleaner, safer and healthier world. Built to last, you'll find a variety of Tennant and Nobles Certified Pre-Owned and Used industrial & commercial cleaning equipment to maintain your indoor and outdoor surfaces.
Please fill out the form below and a representative will reach out to you shortly.