For the best site experience, please use Chrome, Safari, Edge, Firefox or another modern web browser. Internet Explorer is no longer supported.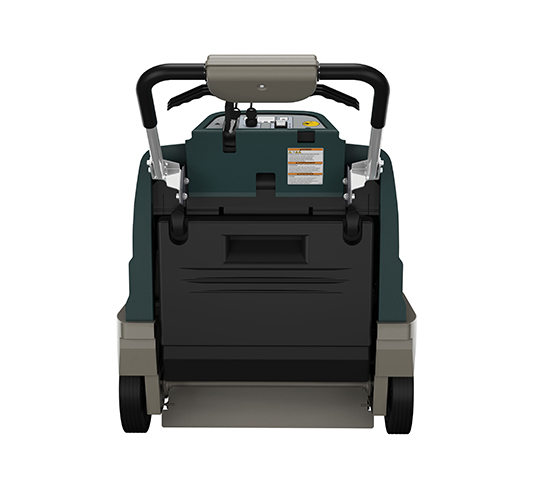 Scout 6 / Scout 7 Overview
View All
View Photos
View Videos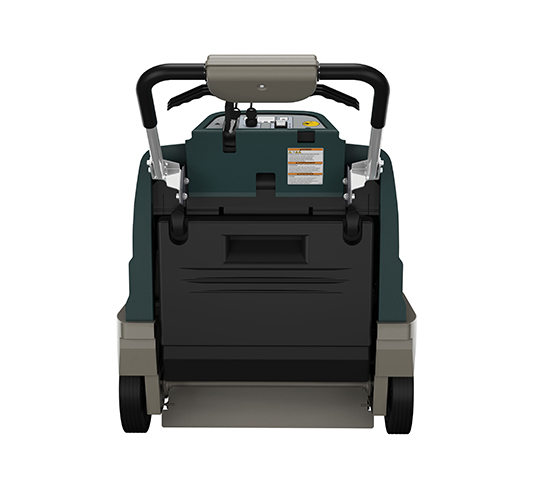 Scout 7
Wide-Area Cordless Sweeper
The Scout™ 7 Walk-Behind Sweeper is designed to operate quietly, but built to stand up to a variety of environments.
Cleaning Path
28 in / 700 mm
Hopper Capacity
1.6 cubic ft / 45 L
Estimated Coverage/Productivity
Up to 27000 sq ft / 2508 sq m
There was an error adding item(s) to the cart. Please try again.
Scout 7 FEATURES
Operate when and where you need to with cord-free operation.
Clean with confidence, even in light industrial environments, with a steel frame, covers, and handles that are built for durability.
Efficiently clean a variety of hard or soft surface types with a side sweeping brush and wide sweeping path of 28" / 700 mm.
Scout 7 SPECIFICATIONS
Air Technology / Broom Technology: Broom Technology

Application: Indoor, Outdoor, Indoor & Outdoor

Dump Type: Manual

Estimated Run Time: Up to 3 hours

Machine Type: Walk-Behind

Power Source: Battery

Weight: 267 lbs / 121 kg

Machine Length: 49 in / 1245 mm

Machine Height: 37.75 in / 959 mm
Cleaning Path: 28 in / 700 mm

Hopper Capacity: 1.6 cubic ft / 45 L

Dust Control Systems: Dry

Estimated Coverage/Productivity: Up to 27000 sq ft / 2508 sq m

Sound Level: As low as 70 dBA

Service Plans: Pay as You Go, Block of Time, Silver

Charger type: On-board

Machine Width: 29 in / 737 mm

RPMs: 551 rpm (main brush), 220 rpm (side brush)
Show more
Show more
Scout 7 KEY BENEFITS
Reduce Cost to Clean
Increase cleaning time on your hard and soft floors, both indoors and out, with large capacity hoppers and up to three hours of continuous run time.
Maintain Health and Safety
Preserve indoor air quality with a self-cleaning filter shaker and filtration efficiency of 99.5% at 5 microns. Prevent harmful splashing or spills with a sealed, maintenance-free battery.
Enhance Facility Image
Keep your facility clean with a "W" pattern brush that efficiently picks up debris and an adjustable side brush that reaches edges and corners. Pick up larger debris when you engage the flap trap.
Easy Operation and Maintenance
Sweep with ease utilizing user-friendly controls, sturdy handles, and cord-free operation. Easily see when your battery needs to be charged with battery discharge indicator lights and recharge with an onboard charger that plugs into standard 120V outlets.
Scout 7 SERVICE
Keeping You Up & Running
Keep your Nobles equipment running at peak performance, limit downtime and reduce your overall cost to clean with a TennantTrue® Service and Maintenance Plan.
For more information about this product, please complete the form below and a Nobles representative will be in touch.