Site
Machines
Parts & Consumables
Documents
More
Road Runner Service Plan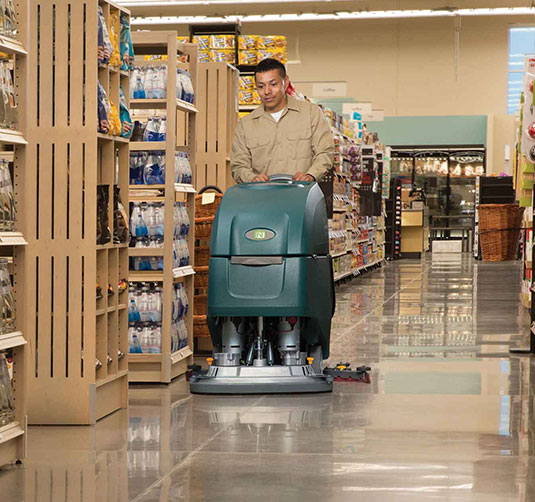 TennantTrue® Road Runner Service gives you the assurance that equipment breakdowns won't break your operation. We provide an uptime goal of 95 percent and an expertly trained technician on site either same day or within 24 hours, depending on when you request service.
If you have frequent breakdowns and you want your machines up and running in no time, rely on TennantTrue Road Runner Service.
GET BACK UP AND RUNNING — IN NO TIME
Quick Reponse
Fast Fixes
  High Uptime
Consistent Facility Image
GET BACK UP AND RUNNING — IN NO TIME
INSPECTIONS, DIAGNOSTICS, AND ADJUSTMENTS INCLUDED:
Fast response service for run-to-fail customers
Same day service for requests received before 10 a.m.*
Service within 24 hours for requests received after 10 a.m.*
Trip charge waived if response time service level agreement is not met
Goal of 95 percent uptime
Pay for services performed at the time of visit based on actual labor and parts
Applicable to any usage
Operator training
Applies to any new or existing Tennant small rider and walk-behind commercial battery equipment (T12 and smaller)
Available in several major metro areas in the U.S and Canada. Confirm availability with your Tennant Representitive
IRIS® Service Reporter Technology included upon request
*Excludes weekends and national holidays
THE VALUE OF TENNANTTRUE®  SERVICE
Get the best return on your investment with high quality Tennant floor cleaning equipment — backed by the best service available.
TECHNICAL EXPERTISE
Experienced technicians with unmatched expertise on Tennant equipment.
UNPARALLELED COVERAGE
Network of 450+ factory-direct technicians and 80 authorized dealers provide consistent service across the U.S. and Canada.
PROMPT RESPONSE
We respond to most service requests within 24 – 48 hours, depending on your service plan.
COMPLETE PICTURE
Real-time, 24/7 access to your maintenance history and service performance metrics with optional IRIS® Service Reporter.
TENNANTTRUE PARTS & CONSUMABLES
Tennant technicians use TennantTrue OEM parts, which are precisely designed to maximize machine performance.
QUICK ANSWERS
Tennant Technical Assistance Center is available and staffed with our expert service representatives.